Jorien de Waard - Xanthe Terra, 2016
Inkjet print, framed in a wooden frame with glass by L'Encadreur
25 x 16,6 cm
Numbered and signed on a separate label
Edition of 100

ABOUT THE WORK
Scientists have long been discussing the possibility of life on Mars, inspired by the proximity and resemblance of the planet to Earth. The series Planetary Romance shows us De Waard's vision on this life on Mars. 
"We no longer see these far away planets as just new landscapes to discover, we look at them as potential new homes. With the power of our imagination comes new hope, new dreams and a new future. For both planets."
In these series de Waard has created one day of life on Mars.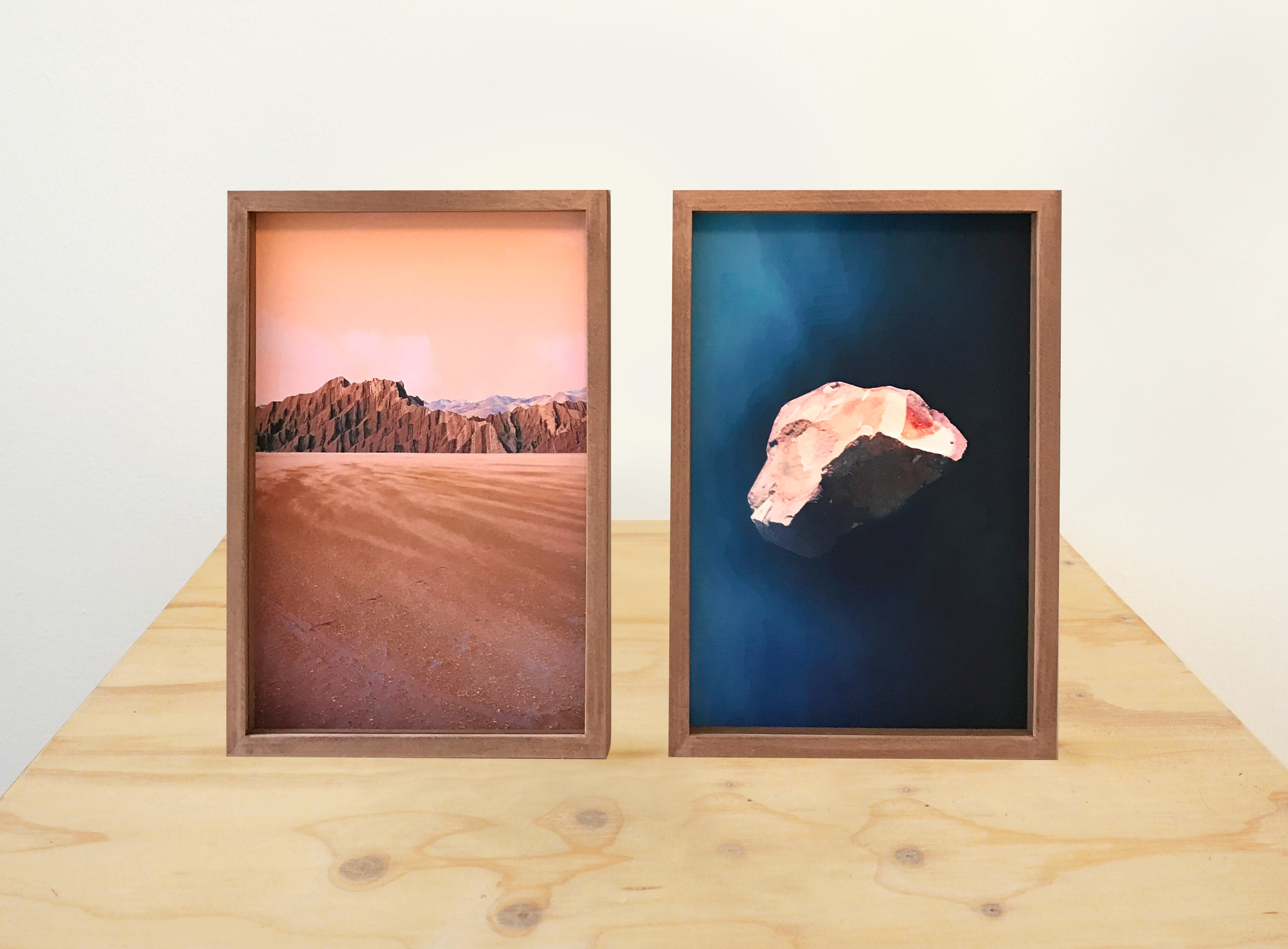 ABOUT THE PHOTOGRAPHER
Jorien de Waard graduated in 2016 from the Royal Acadamy of Art in The Hague, where she currently lives and works. De Waard has made work for clients such as WeArePublic, NRC and Leiden University. Her work has also been part of several exhibitions in the Netherlands.

ABOUT FIRST EDITIONS
The First Edition is an unique chance to buy work by young talent for an attractive price. Every two months Foam Editions presents a new photographer, carefully selected by Foam Editions. With this initiative Foam Editions facilitates a connection between young photographers and (potential) collectors. Previous First Editions were made by Anna de Jong, Niels Moolenaar, Szilvia Sztankovits, Alexandra Hunts, Anne Claire de Breij & Wyne Veen, Sylvana Lansu, Hishaam Eldewieh and Klemen Ilovar. These works by photographer Jorien de Waard are exclusively for sale at Foam Editions from 9 May until 9 July.

ABOUT BUYING THIS WORK
The framed work will be carefully wrapped and then shipped as an insured package. You will receive an e-mail with a Track & Trace code when the package is on its way. This work is on display at Foam Editions, the gallery on the third floor of Foam Fotografiemuseum.
If you have any questions about buying this print, please contact the Foam Editions Team.

T. +31 (020) 5516500
E. editions@foam.org