Paul Cupido - Okaa sama, 2017
Inkjet print
26 x 18 cm
Framed with artglass
Edition of 100

ABOUT THE WORK
The idea of Mu (a Japanse term) goes beyond having to choose. In translation its meaning comes close to 'does not have'. Searching for Mu — taking shape in photographs, film clips, sound and folded paper — is tantamount to a quest.
"I have journeyed nearly as far away from home as possible, first to Tokyo, then on to Abashiri. Nevertheless, a journey outward equally means an exploration of our inner selves. A journey inward searching for acceptance that life comes to an end, yet at the same time knowing that life is circular, starting over time and again."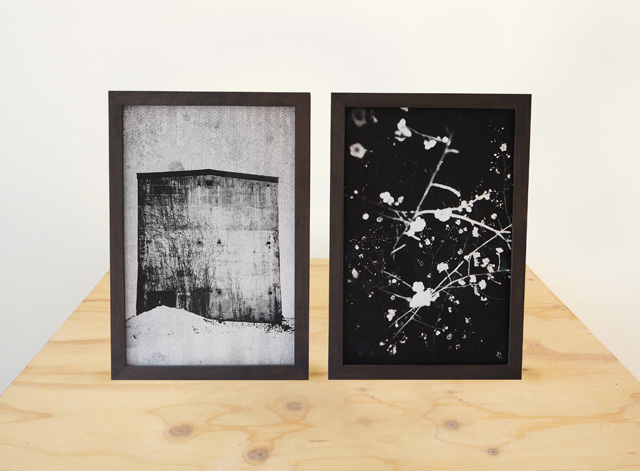 ABOUT THE PHOTOGRAPHER
Earlier this year Paul Cupido graduated Cum Laude from the Fotoacademie in Amsterdam. The accompanying book was sold out immediately, but can be viewed at Foam Editions. His work was part of the Belfast Photo Festival, where he won an Artist Residency.

ABOUT FIRST EDITIONS
The First Edition is an unique chance to buy work by young talent for an attractive price. Every two months Foam Editions presents a new photographer, carefully selected by Foam Editions. With this initiative Foam Editions facilitates a connection between young photographers and (potential) collectors. Previous First Editions were made by Anna de Jong, Niels Moolenaar, Szilvia Sztankovits, Alexandra Hunts, Anne Claire de Breij & Wyne Veen, Sylvana Lansu, Hishaam Eldewieh, Klemen Ilovar and Jorien de Waard.
These works by photographer Paul Cupido are exclusively for sale at Foam Editions from 11 July until 10 September 2017.

ABOUT BUYING THIS WORK
The framed work will be carefully wrapped and then shipped as an insured package. You will receive an e-mail with a Track & Trace code when the package is on its way. This work is on display at Foam Editions, the gallery on the third floor of Foam Fotografiemuseum.

If you have any questions about buying this print, please contact the Foam Editions Team.

T. +31 (020) 5516500
E. editions@foam.org