Foam Magazine #38: Under Construction
Under Construction introduces a new format and new approach to content. Reflected somewhat in the artists chosen to represent this issue, Under Construction – New Positions in American Photography focuses on the new, namely digital, developments in photography.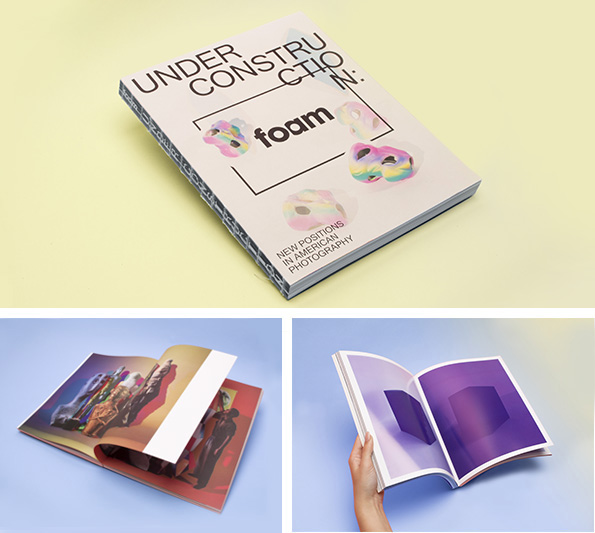 Nine exemplary American photographers were selected to showcase a body of work that engages the process of image making and the photograph as an object that may not have been considered before. Moving between the construction, process and result to produce images that blur the lines and boundaries of traditional photographic systems. Recognising this new genres importance this issue aims to reassess the medium, familiarising ourselves contextually with this significant development.


CONTRIBUTING PHOTOGRAPHERS AND ARTISTS
Lucas Blalock, Joshua Citarella, Jessica Eaton, Daniel Gordon, Owen Kydd, Matt Lipps, Matthew Porter, Kate Steciw, Sara Vanderbeek

CONTRIBUTING WRITERS
Karin Bareman, Lucas Blalock, Kelly Cannon, Joshua Chuang, Charlotte Cotton, Lorenzo Duratini, Sara Krajevski, Claudia Küssel, Marcel Feil

ISBN 9789070516338
Published April 2014
288 pages
Printed on selected specialized paper
Swiss bound
300x230x20mm
1125 g / 1.13 kg

Foam Magazine is an international photography magazine published three times a year by Foam Fotografiemuseum Amsterdam.

Foam Magazine is sponsored by Igepa Netherlands BV, supplier of excellent paper.