Foam Magazine Subscription - TEST
Foam Magazine is an international photography magazine published three times a year around a specific theme. The magazine serves as a platform for all kinds of photography: from documentary to fashion and contemporary to historic, featuring both world-renowned image makers and relatively unknown emerging talent.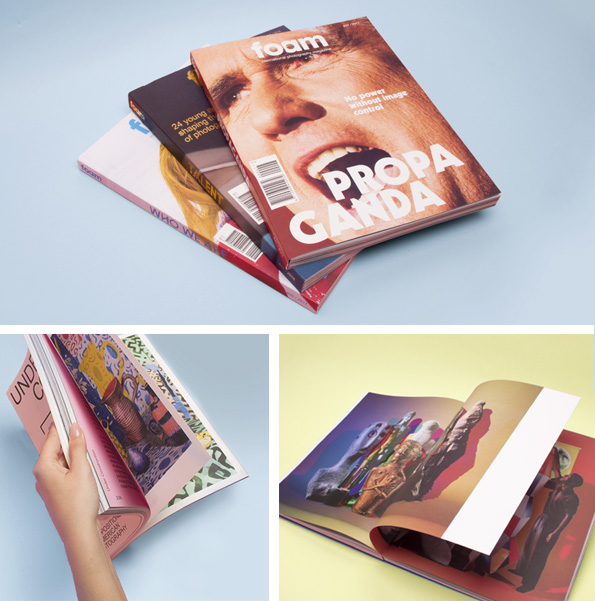 The 1-year subscription starts with the latest issue, Foam Magazine #47: Propaganda, plus the next two issues (#48 & #49).

Each issue contains multiple portfolios printed on carefully considered different kinds of paper. Interviews and opinions by experts in the field of photography are combined with surprising and distinctive editorial choices. Foam Magazine has been awarded several prizes for both its high-grade graphic design and the quality of its content.

Want more Foam Magazine? 
After recieving 3 different Foam Magazine issues, your subscription to Foam Magzine is automatically renewed, so you won't miss any following Themes. Unless we've already send you your next issue, you can unsubscribe at any time and without a term of notice after the one year period.   
Foam Magazine is an international photography magazine, published three times a year by Foam Fotografiemuseum Amsterdam.
Foam Magazine is sponsored by Igepa Netherlands BV, supplier of excellent paper.