Larissa Ambachtsheer - Daily Dew II | Orange Omelet, 2017
Inkjet print on German Etching paper
Framed in a wooden box frame
30 x 20 cm
Edition of 100
Signed and numbered on a separate label

ABOUT THE WORK
In her work, Larissa Ambachtsheer explores the relation we have with animals and nature, something she has been interested in since she was young. She translates the observations she makes into her own reality. The focus lies on human behavior; consciousness, minimalistic lifestyle and sustainability. In this series, Ambachtsheer examines how we try to control our lives with topics as food and health. This results in abstract and colourful still lives.
About the series Daily Dew:
"What is it that we take in? The care of our skin, body and hair is affected by the minerals and vitamins we consume. Where do you get them from? It shows on the outside."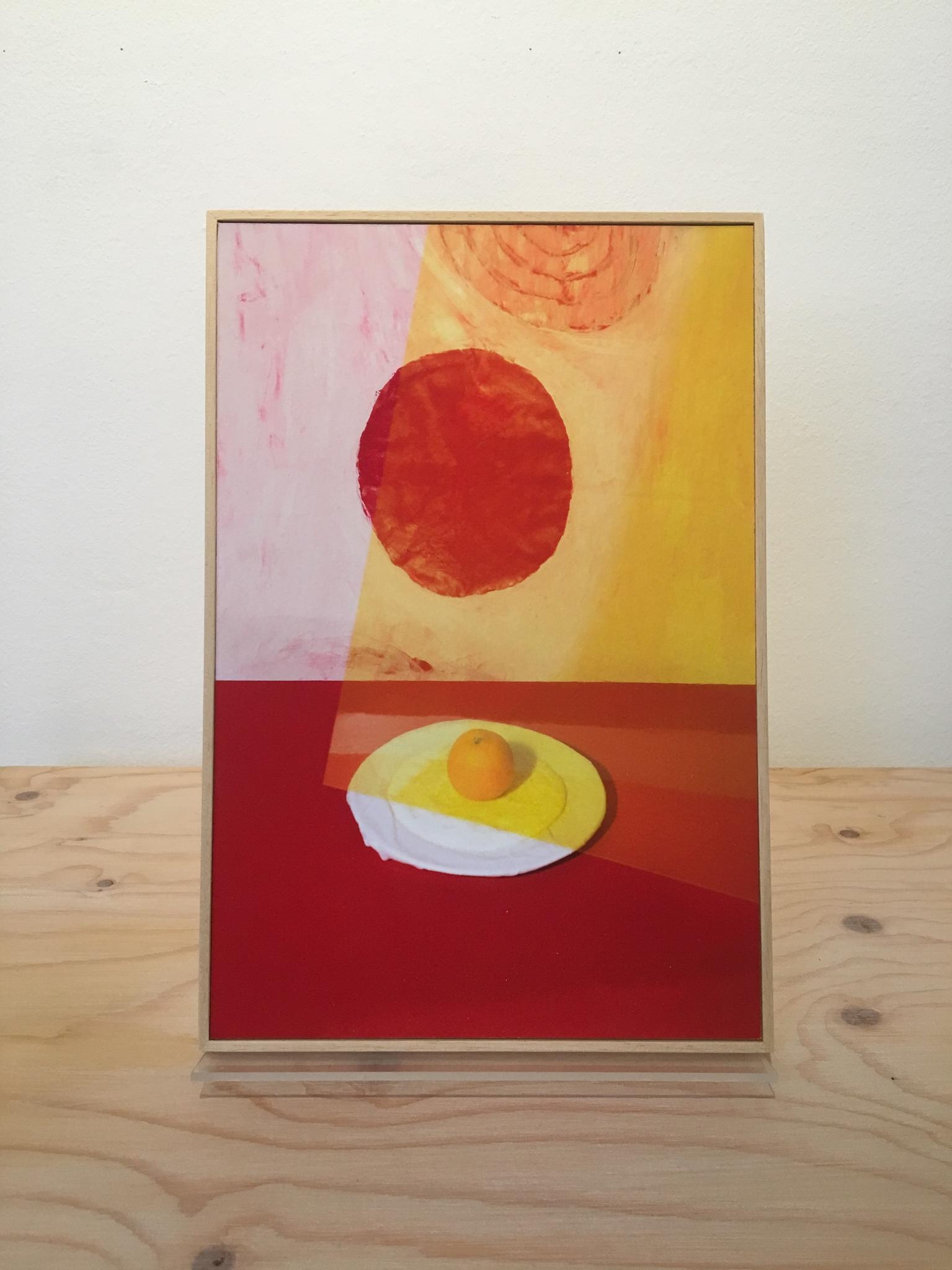 ABOUT THE PHOTOGRAPHER
Larissa Ambachtsheer (1993, NL) graduated in 2017 from the Royal Academy of Arts in The Hague. Since then, she has been showcased in various group exhibitions, as well as publications in Volkskrant Magazine and New Dawn Paper, amongst others.

ABOUT FIRST EDITIONS
The First Edition is an unique chance to buy work by young talent for an attractive price. Four times a year Foam Editions presents a new photographer, carefully selected by Foam Editions. With this initiative Foam Editions facilitates a connection between young photographers and (potential) collectors. Previous First Editions were made by among others Niels Moolenaar, Alexandra Hunts, Paul Cupido, Sem Langendijk, Lana Prins and Alexander Sporre.

The two works by Larissa Ambachtsheer are exclusively for sale at Foam Editions for a period of two months: until February 17th 2019.

ABOUT BUYING THIS WORK
The framed work will be carefully wrapped and then shipped as an insured package. You will receive an e-mail with a Track & Trace code when the package is on its way. 
This work is on display and for sale at Foam Editions, the gallery on the third floor of Foam Fotografiemuseum. If you have any questions about buying this work, please contact the Foam Editions Team.

T. +31 (020) 5516500
E. editions@foam.org