Lilia Luganskaia - Sharpness, 2017
Inkjet print, framed in wooden frame with art glass
20,5 x 29 cm
Edition of 100
Signed and numbered on a separate label
The frame is 1 cm wide.

ABOUT THIS WORK
This work is part of the ongoing series Hortus in which Lilia uses mirrors and plants in a colourful studio setting to create a playful image with optical illusions. 
The Hortus project was inspired by urban gardens that surround Luganskaia in the West of Amsterdam. She combined an interest in her immediate surroundings with floriography, the cryptological communication through the use or arrangement of flowers. Flowers have historically carried symbolic meanings, especially in Roman and Greek culture.
Hortus departs from the 19th century Victorian sentimental book On Language of Flowers by Kate Greenway, in which footnotes, illustrations and the vocabulary of flowers became means of interpreting symbolism and creating a covert means of communication in both courtship and broader life. Luganskaia combined a variety of plants in residential areas of Amsterdam, including her own garden, with the often contradictory symbolism expounded by sentimental Victorian values imbued in flowers and plants. She used still lifes in her house to create optical visual illusions with mirrors and plants, thus both referring to the multi-layered meanings of poetry, flowers and the interpretation of
transitory signs of emotion.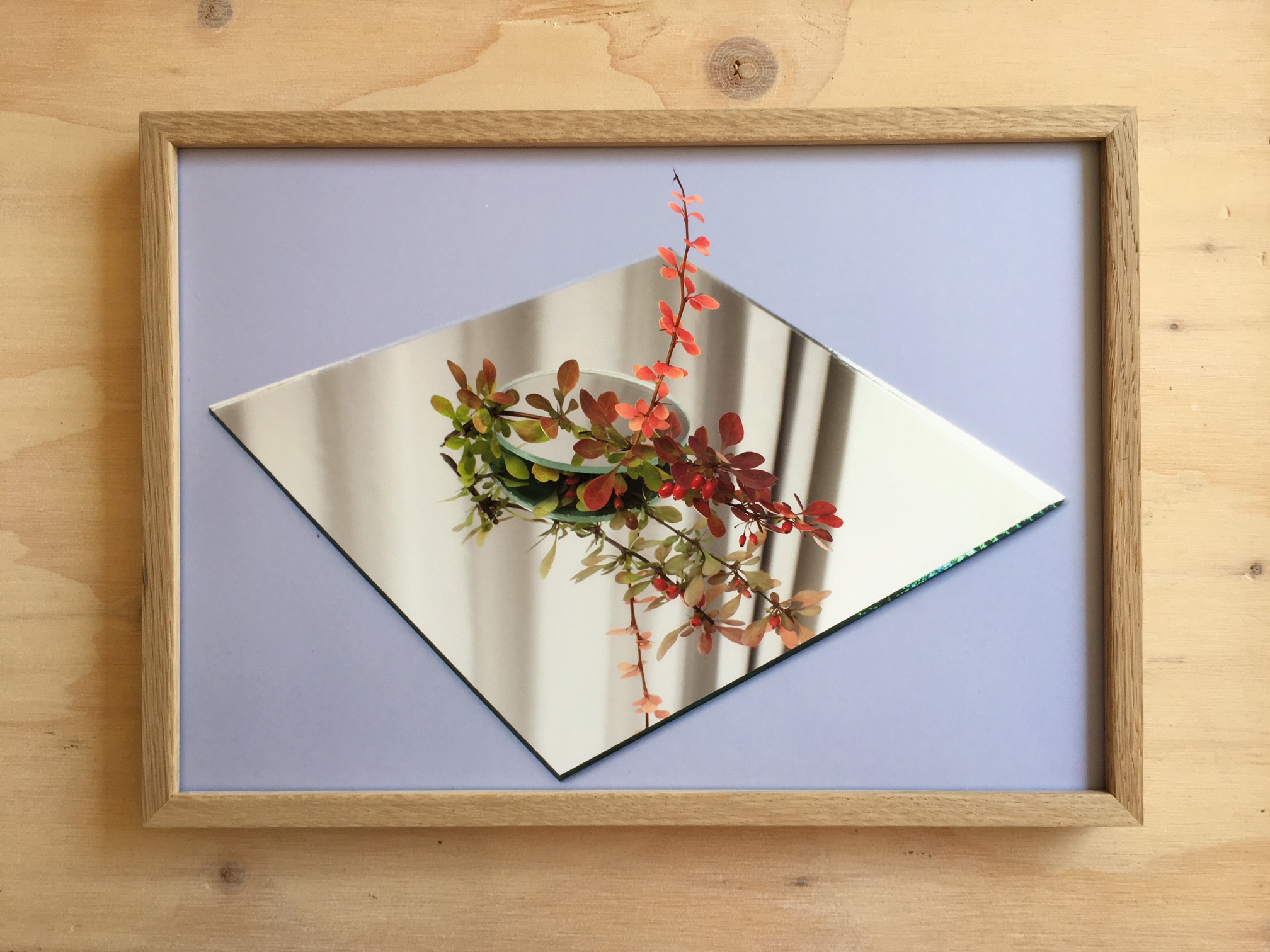 ABOUT THE PHOTOGRAPHER
Lilia Luganskaia (1990, RU) is an Amsterdam based visual artist and photographer. She graduated from the photography department of the Gerrit Rietveld Academy in 2014. Having a background in documentary filmmaking, she finds inspiration in current events, in both the real and virtual world. Her practice lies between photography and making interdisciplinary installations.
"I use news, memories and daily observations as a my canvas. Using cinematographic methods/approaches and practices I try to build new narratives and explore my ideas. I would rather describe my practice as intuitive than rational. With my interdisciplinary installations I aim to trigger new comprehensions of contemporary, while unveiling its poetical aspects."
Thursday evening 3 May she will present her photobook Investigation of Love in the Foam Editions gallery. 

ABOUT FIRST EDITIONS
The First Edition is an unique chance to buy work by young talent for an attractive price. Every two months Foam Editions presents a new photographer, carefully selected by Foam Editions. With this initiative Foam Editions facilitates a connection between young photographers and (potential) collectors. Previous First Editions were made by among others Niels Moolenaar, Alexandra Hunts, Hishaam Eldewieh, Paul Cupido, Sem Langendijk and Lana Prins.
These works by photographer Lilia Luganskaia are exclusively for sale at Foam Editions until 24 June 2018.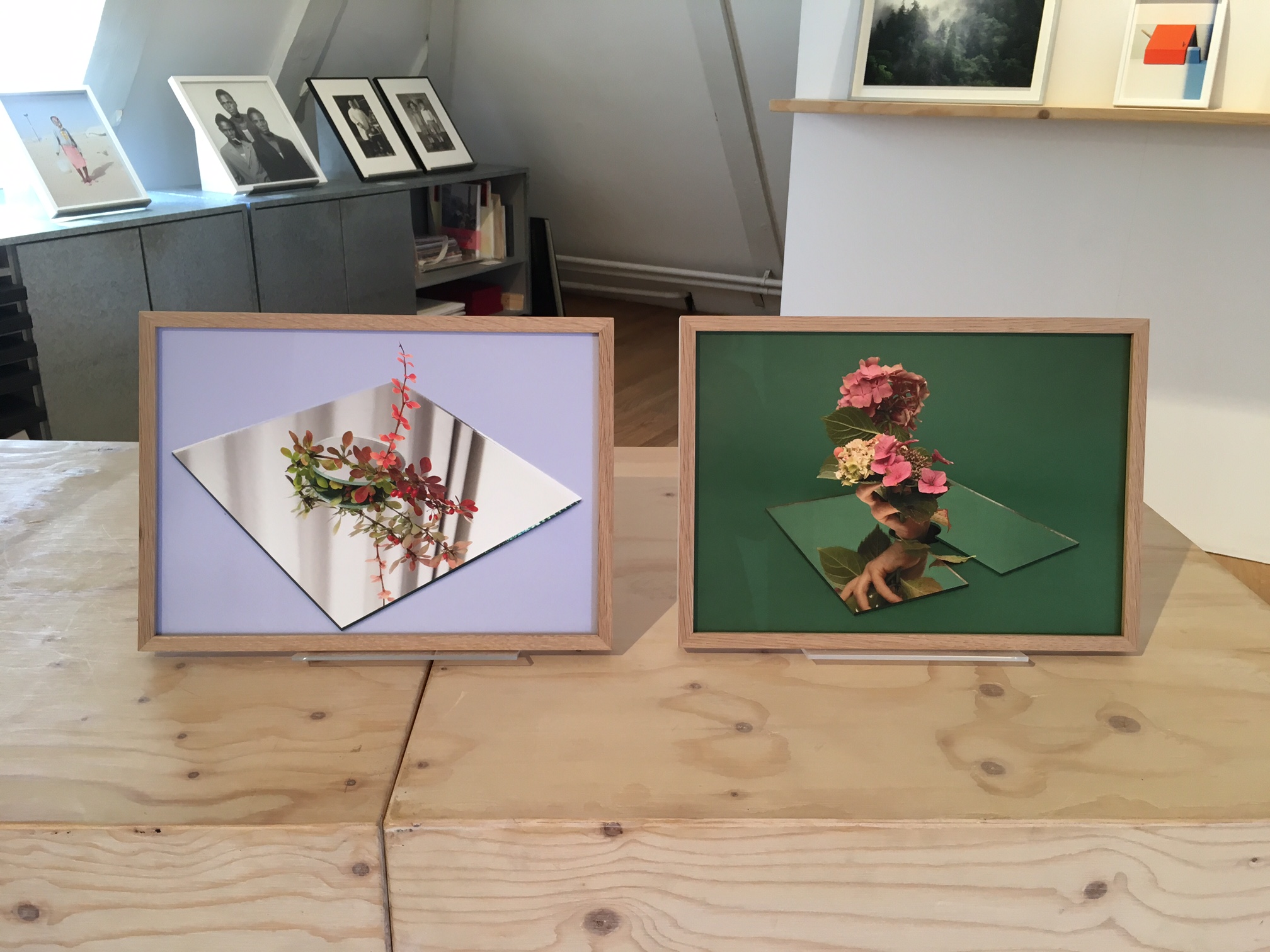 ABOUT BUYING THIS WORK
The framed work will be carefully wrapped and then shipped as an insured package. You will receive an e-mail with a Track & Trace code when the package is on its way. 
This work is on display and for sale at Foam Editions, the gallery on the third floor of Foam Fotografiemuseum. If you have any questions about buying this work, please contact the Foam Editions Team.

T. +31 (020) 5516500
E. editions@foam.org