SOLD OUT / Lisette Appeldorn - Untitled, 2017
Inkjet print
Framed in a wooden frame with art glass
29,5 x 19,5 cm / including frame: 37 x 27 cm
Edition of 100
Signed and numbered on a separate label

ABOUT THE PHOTOGRAPHER
Lisette Appeldorn studied at the HKU in Utrecht and now lives and works in Amsterdam. She has an obsession for masks made from a variety of materials. She is always looking for that perfect combination of the right colors and materials, draped over the human body. Playing with these materials without having any clear plan, she creates a series of different characters that she discovers while shooting. By hiding the face, Appeldorn has control over the emotions in the work and although there is no distraction of a facial expression, we can still recognize ourselves in the presented shapes.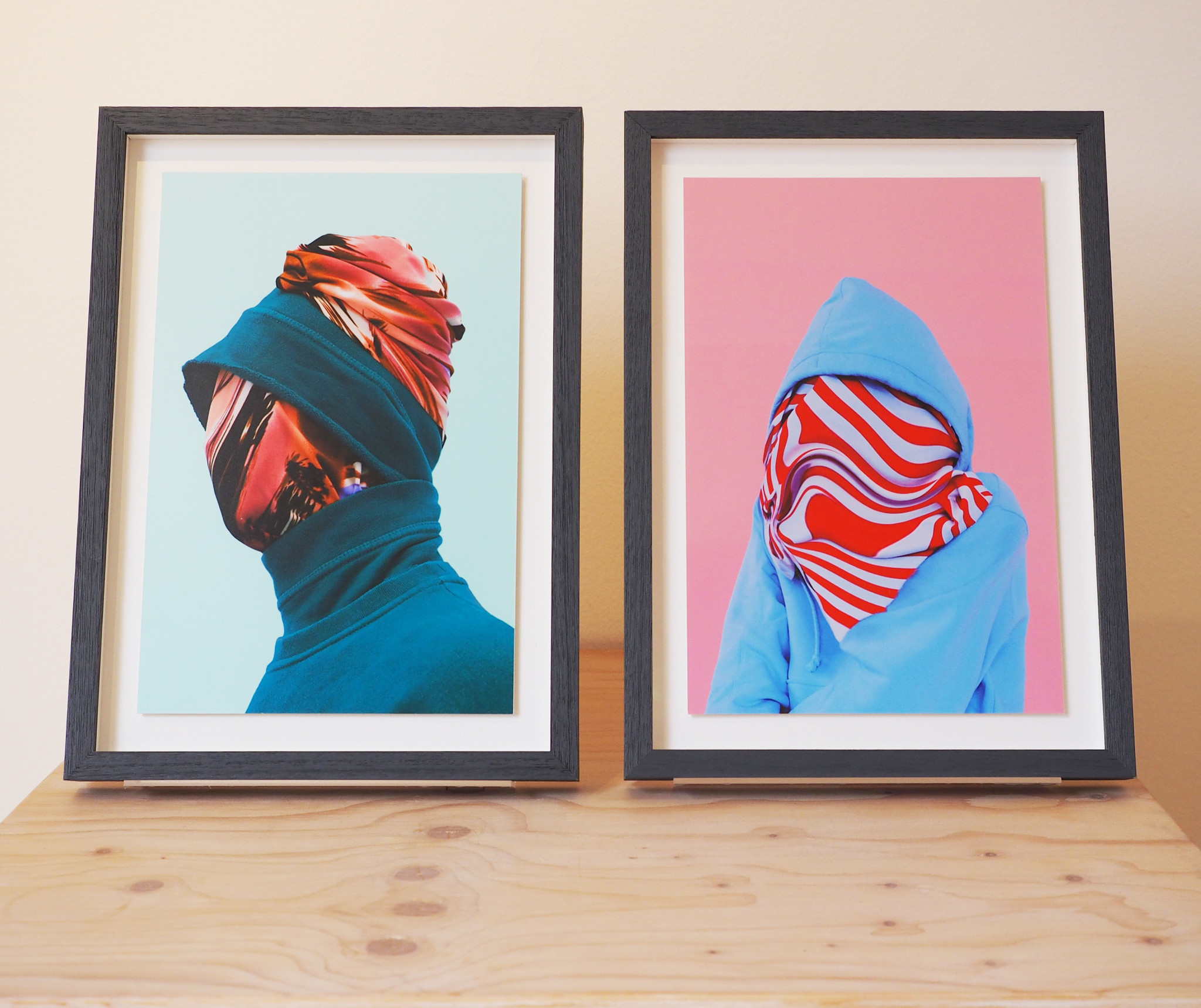 ABOUT FIRST EDITIONS
The First Edition is an unique chance to buy work by young talent for an attractive price. Four times a year Foam Editions presents a new photographer, carefully selected by Foam Editions. With this initiative Foam Editions facilitates a connection between young photographers and (potential) collectors. Previous First Editions were made by among others Niels Moolenaar, Alexandra Hunts, Paul Cupido, Sem Langendijk, Lana Prins, Alexander Sporre and Larissa Ambachtsheer.

From 21 March onwards, the two works by Lisette Appeldorn are exclusively for sale at Foam Editions for a period of two months: until May 26th of 2019.

ABOUT BUYING THIS WORK
The framed work will be carefully wrapped and then shipped as an insured package. You will receive an e-mail with a Track & Trace code when the package is on its way. The current waiting time is about two weeks.
This work is on display and for sale (when in stock) at Foam Editions, the gallery on the third floor of Foam Fotografiemuseum. If you have any questions about buying this work, please contact the Foam Editions Team.

T. +31 (020) 5516500
E. [email protected]