Misha de Ridder - #0109 [Inside], 2018
Giclée print 
25,4 x 20,4 cm
Signed and numbered on a separate sticker
Edition of 50

This print comes together with the book High up close by, published at Roma Publications.

ABOUT THE WORK 
The Amsterdam Red Light District is home to the oldest building of the city, the Oude Kerk (Old Church), consecrated in 1306. The iconoclasm raged here in 1566. In the following years the church slowly gained a serene, sober appearance as a consequence of the new religious ideas. In the course of numerous centuries, the Old Church was built, enlarged and renovated until it achieved its current characteristic form.

It is the tactility of the walls and the diversity of shapes of the Oude Kerk that Misha de Ridder explores with his digital high resolution technical camera. In order to bring you closer to the seven hundred years of hands that constructed and altered the Oude Kerk, he made very detailed photographs of the surface of the white paint on the walls that lights up at the touch of the soft Dutch daylight falling through the tall Gothic windows. De Ridder then makes giclée prints on Hahnemühle Ultra Smooth matte paper with a strong sensation of ink on paper in order to intensify the painterly quality of the work.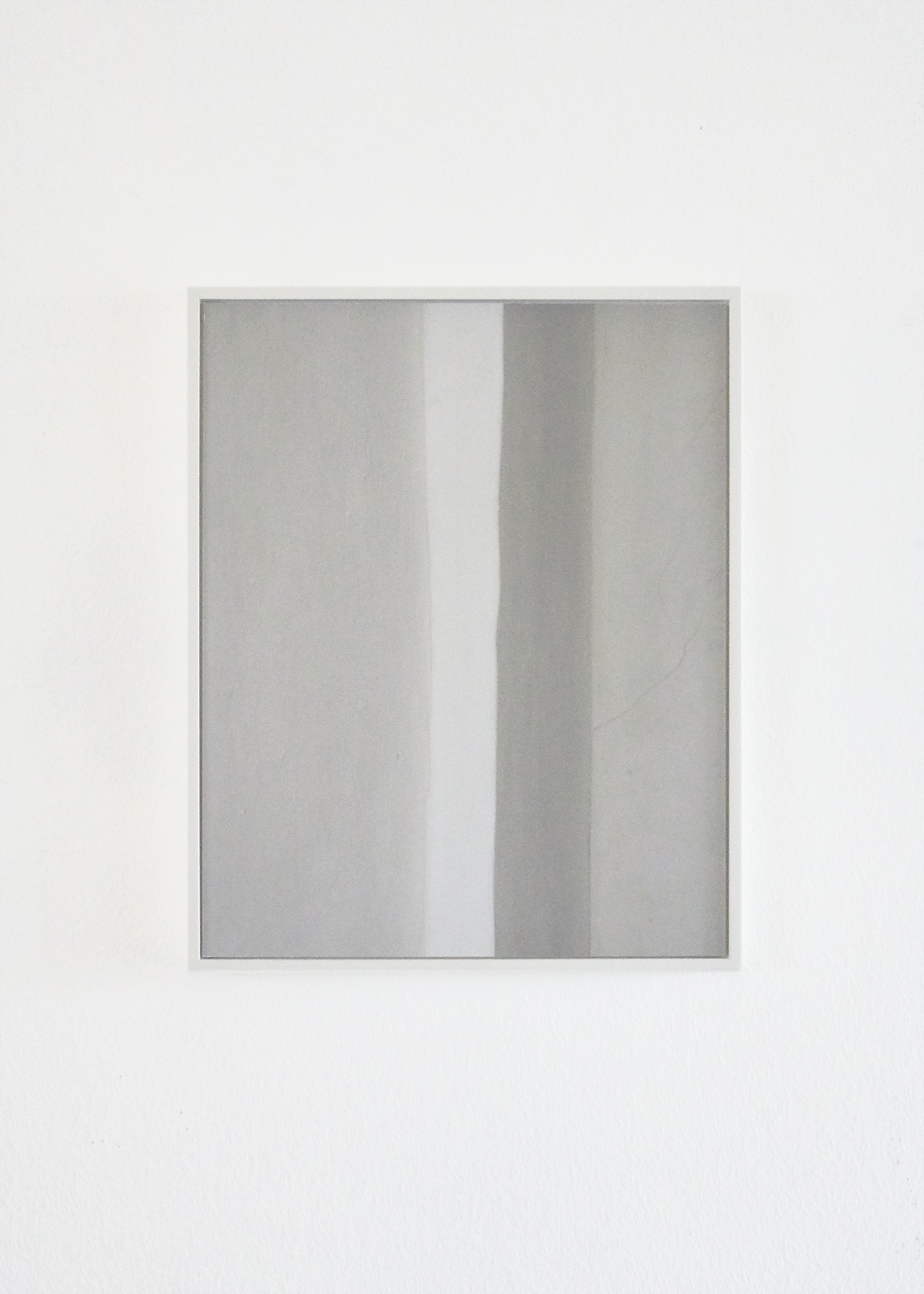 Example framed work 

ABOUT THE PHOTOGRAPHER
Misha de Ridder (1971, NL) is a visual artist working mainly with photography and video, based in Amsterdam. His work has been widely exhibited amongst others at Coda Museum, FoMu Photo Museum Antwerp, Museum of the City of New York, Stedelijk Museum Amsterdam and at Foam.
De Ridder published several monographs: Sightseeing (2000), Wilderness (2003), Abendsonne (2011), Dune (2011), Solstice (2012) and Falaise (2016).
With photography and video he examines the visual quality of light and landscape, as in his series 'Abendsonne' and 'Falaise'. His quiet images evoke contemplation and intimacy and invite you to look anew to what you think you know, to rethink your relation to what surrounds.

ABOUT BUYING THIS WORK
This photo print has a small white border around all sides. For a framer this border is necessary to be able to frame it properly. The print will be carefully wrapped and send as an insured package. You will receive an e-mail with a Track & Trace code when the package is on its way. A framed copy will be on display at Foam Editions, the gallery on the third floor of Foam Fotografiemuseum.
For more information or questions about buying this print, please contact the Foam Editions team.

T. +31 (020) 5516500
E. [email protected]