Asger Carlsen & Roger Ballen - No Joke (signed)
SOLD OUT
Both Asger Carlsen and Roger Ballen are artists known for their blurring of the line between the real and the fictional. Together the duo produced over 30 images, without ever working in the same studio at the same time: their creative exchange and co-creation has been a purely online affair. By collaging bodies and deformed body parts, animals and cadavers, wooden prostheses and melting constructs, the artists have created a series of twisted and hard to define artworks, resulting in the book No Joke (Mörel Books, 2016).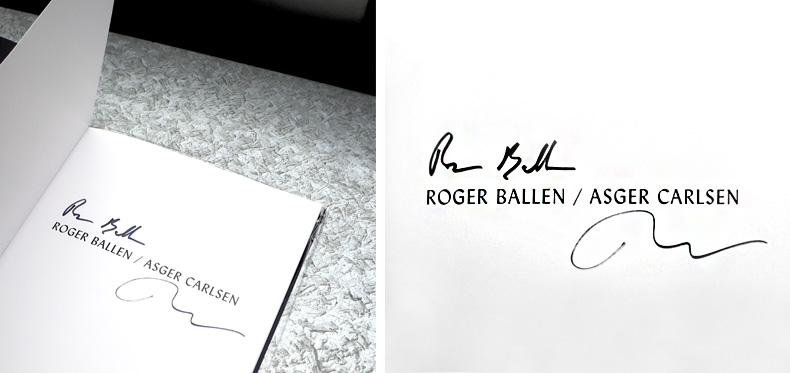 With an age difference of 23 years between the two, Ballen living in Johannesburg and Carlsen in NYC, it's a collaboration of distance. But after being paired by Vice for a project in 2013, the two discovered similarities in how they approach their work. Sharing a deep interest in the dark corners of the psyche and the human condition, they began exchanging ideas and digital files through email and Skype. This continued for several years. In each step the artworks changed, expanded, were enriched with new layers and oversubscribed, eventually turning into enigmatic photo collages that combine advanced digital image editing with analogue techniques of cutting, collaging and drawing. 

The exhibition No Joke is on show at Foam from 23 June until 27 August 2017.


Hardcover
Limited Edition of 1000
Signed copy
72 pages
22.5 X 33 cm
750g 
978-1-907071-56-0
September, 2016
Published by Mörel Books