Suzette Bousema - Greenland 2.3 , 2019
From the series Climate Archive
Inkjet print, framed in a wooden frame with art glass
Print: 29,7 x 21 cm, frame: 31 x 22 cm
Edition of 100
Signed and numbered on a separate label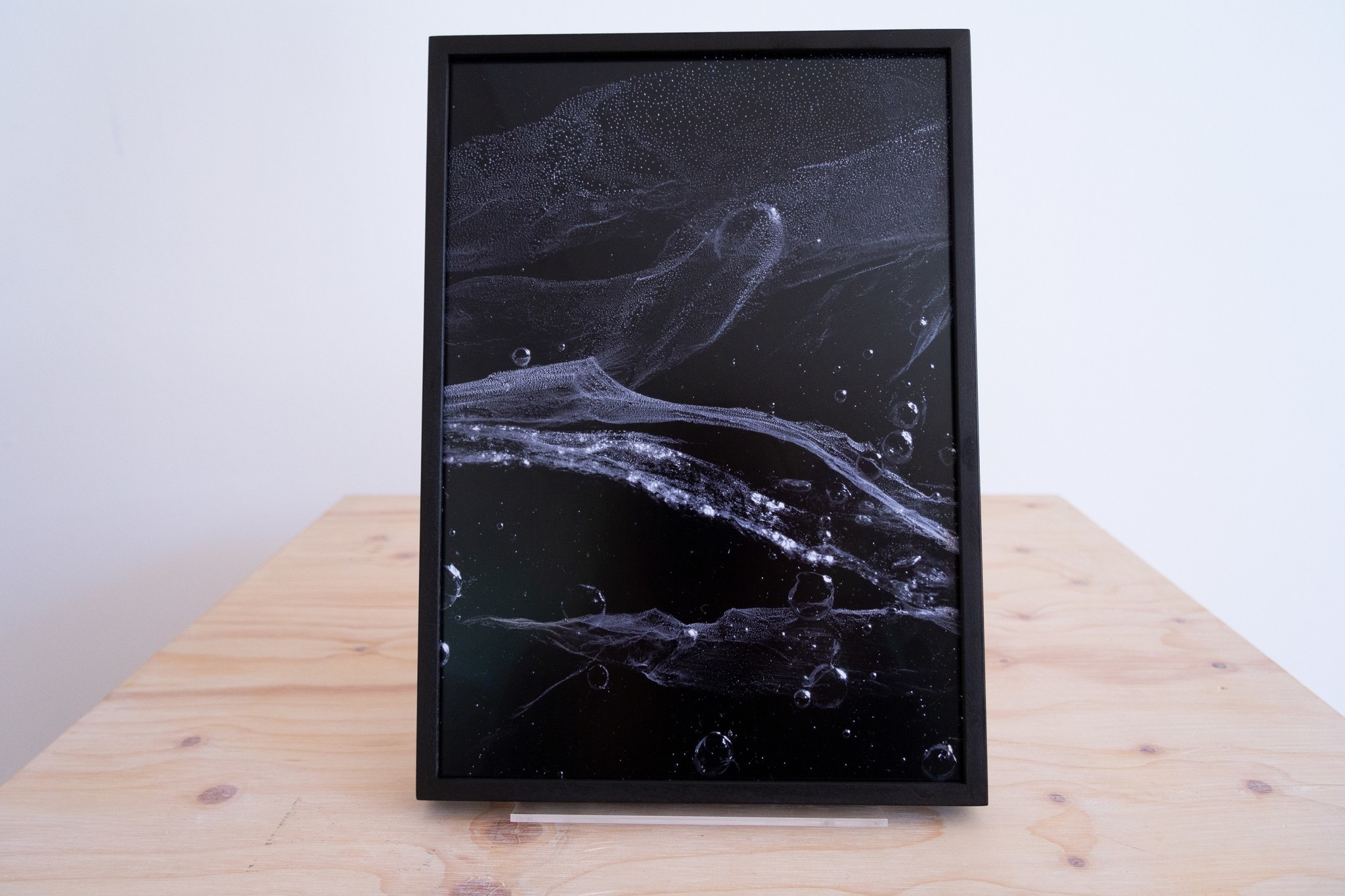 ABOUT THIS WORK
What if ice that has been frozen for hundreds of thousands of years could be used to predict the future of our climate? The series Climate Archive by photographer Suzette Bousema employs tubular samples of ice from Antarctica and Greenland as a tool for observing climate change. By exploring how tangible objects serve to improve our understanding of unobservable concepts such as global warming, these objects not only become tools for scientific research, they become tools of wonder and enlightenment.

ABOUT THE PHOTOGRAPHER
Suzette Bousema studied Photography and graduated from the KABK in The Hague  in 2019. 
"With the same curiosity as a scientist I visualize contemporary environmental topics. Planetary conditions and our place in them are the starting point in my work; the way humans interfere with nature and how we relate to the Earth on an individual level. By visualizing the beauty of scientific research, my aim is to contribute to already ongoing environmental debates in a positive way. 

Currently one of my main sources of inspiration is Hyperobjects, a book by philosopher Timothy Morton. A hyperobject is such a big or abstract object, that we cannot see or touch it, but only experience it through it's effects. For example, we can see and touch a single plastic object, but to imagine global pollution is nearly impossible. Through art (mainly photography) I try to gain a better understanding of environmental hyperobjects, like climate change or global pollution."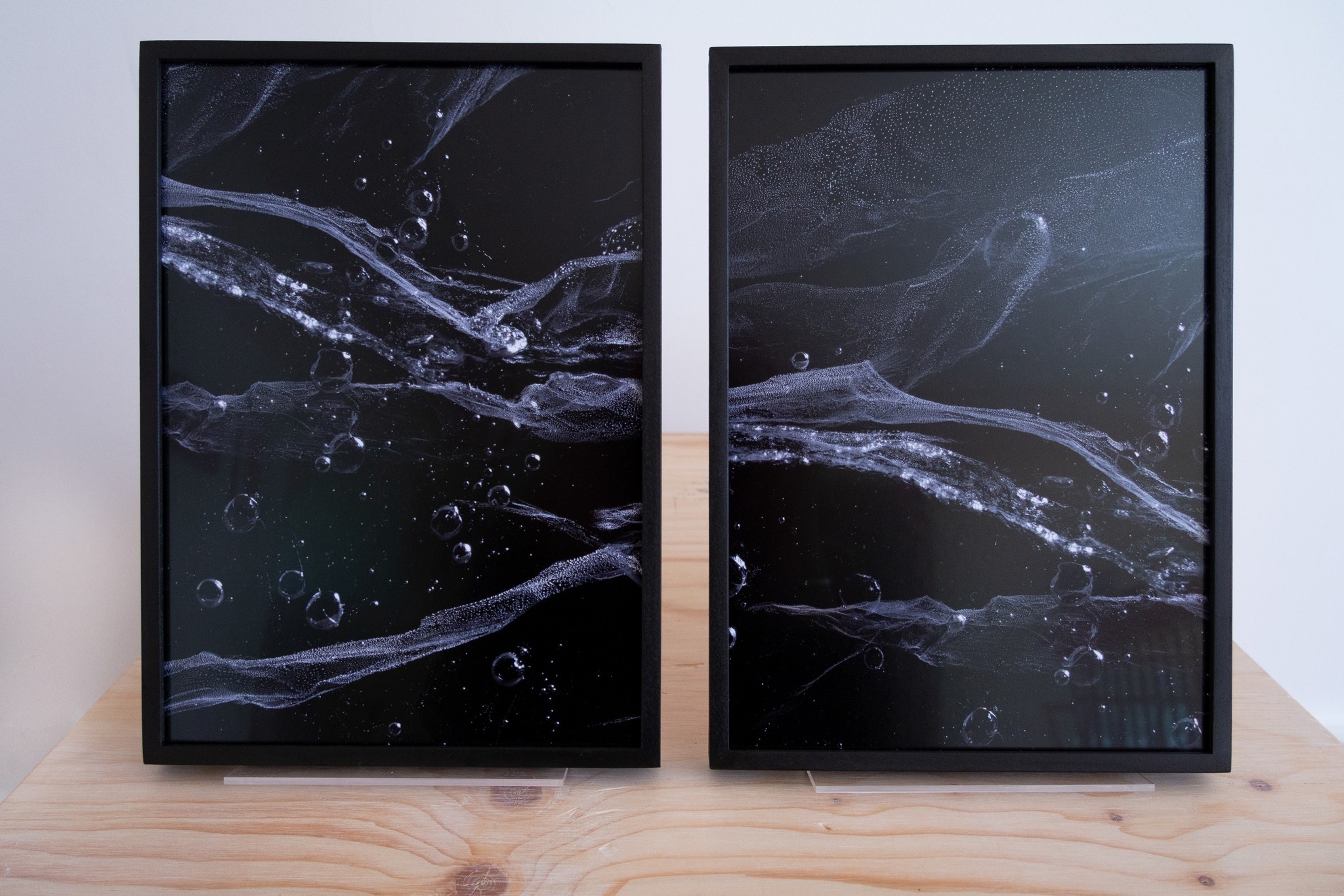 ABOUT FIRST EDITIONS
The First Edition is an unique chance to buy work by young talent for an attractive price. Four times a year Foam Editions presents a new photographer, carefully selected by Foam Editions. With this initiative Foam Editions facilitates a connection between young photographers and (potential) collectors. Previous First Editions were made by among others Alexandra Hunts, Paul Cupido, Sem Langendijk, Alexander Sporre, Lisette Appeldorn and Sarah van Rij.
The two works by Suzette Bousema are exclusively for sale at Foam Editions for a limited period of time: until the end of August 2020.

ABOUT BUYING THIS WORK
The framed work will be carefully wrapped and then shipped as an insured package. You will receive an e-mail with a Track & Trace code when the package is on its way. The current waiting time is about one week.
This work is on display and for sale (when in stock) at Foam Editions, the gallery on the third floor of Foam Fotografiemuseum. If you have any questions about buying this work, please contact the Foam Editions Team.

T. +31 (020) 5516500
E. [email protected]