Test Subscription Foam - 1 year
Foam Magazine is an international photography magazine published three times a year around a specific theme. The magazine serves as a platform for all kinds of photography: from documentary to fashion and contemporary to historic, featuring both world-renowned image makers and relatively unknown emerging talent.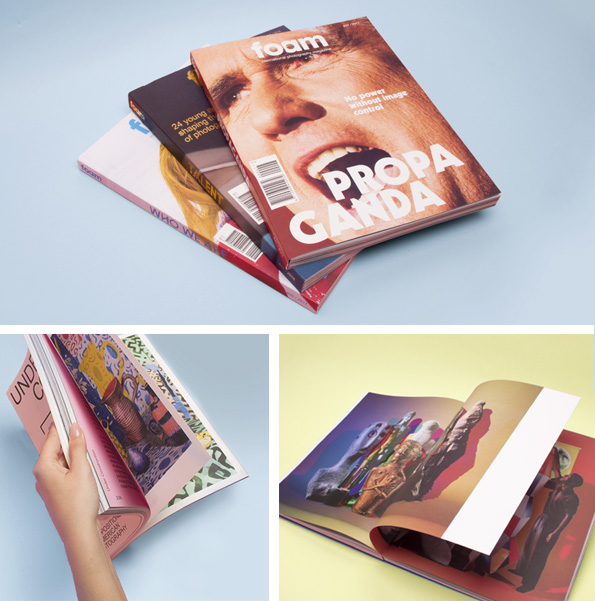 The 1-year subscription starts with the latest issue, Foam Magazine #47: Propaganda, plus the next two issues (#48 & #49).

Each issue contains multiple portfolios printed on carefully considered different kinds of paper. Interviews and opinions by experts in the field of photography are combined with surprising and distinctive editorial choices. Foam Magazine has been awarded several prizes for both its high-grade graphic design and the quality of its content.

Want more Foam Magazine? 
> Order a 2-year subscription (includes 6 issues) 
Foam Magazine is an international photography magazine, published three times a year by Foam Fotografiemuseum Amsterdam and Creative Agency Vandejong and is distributed by Frame Publishers.
The annual Foam Magazine Talent Issue and the related Talent Program are supported by the Niemeijer Fund.
Foam Magazine is sponsored by Igepa Netherlands BV, supplier of excellent paper.  
Automatic subscriber renewal programme: By signing up for this subscription, you authorize Foam Magazine to charge your credit/debit card or send you an invoice when it is time to renew the subscription. You will receive a reminder before any invoice is generated or your credit/debit card is charged, and you may opt out of the automatic renewal at any time by contacting customer service at online@foam.org.