Viviane Sassen - Of Mud and Lotus, 2017
Art paper print
21,5 x 15 cm
Edition 4/30
Signed and numbered by the artist

This special and limited edition of the sold out book Of Mud and Lotus comes with a small print. This hard cover book with embroidery is signed by Viviane Sassen.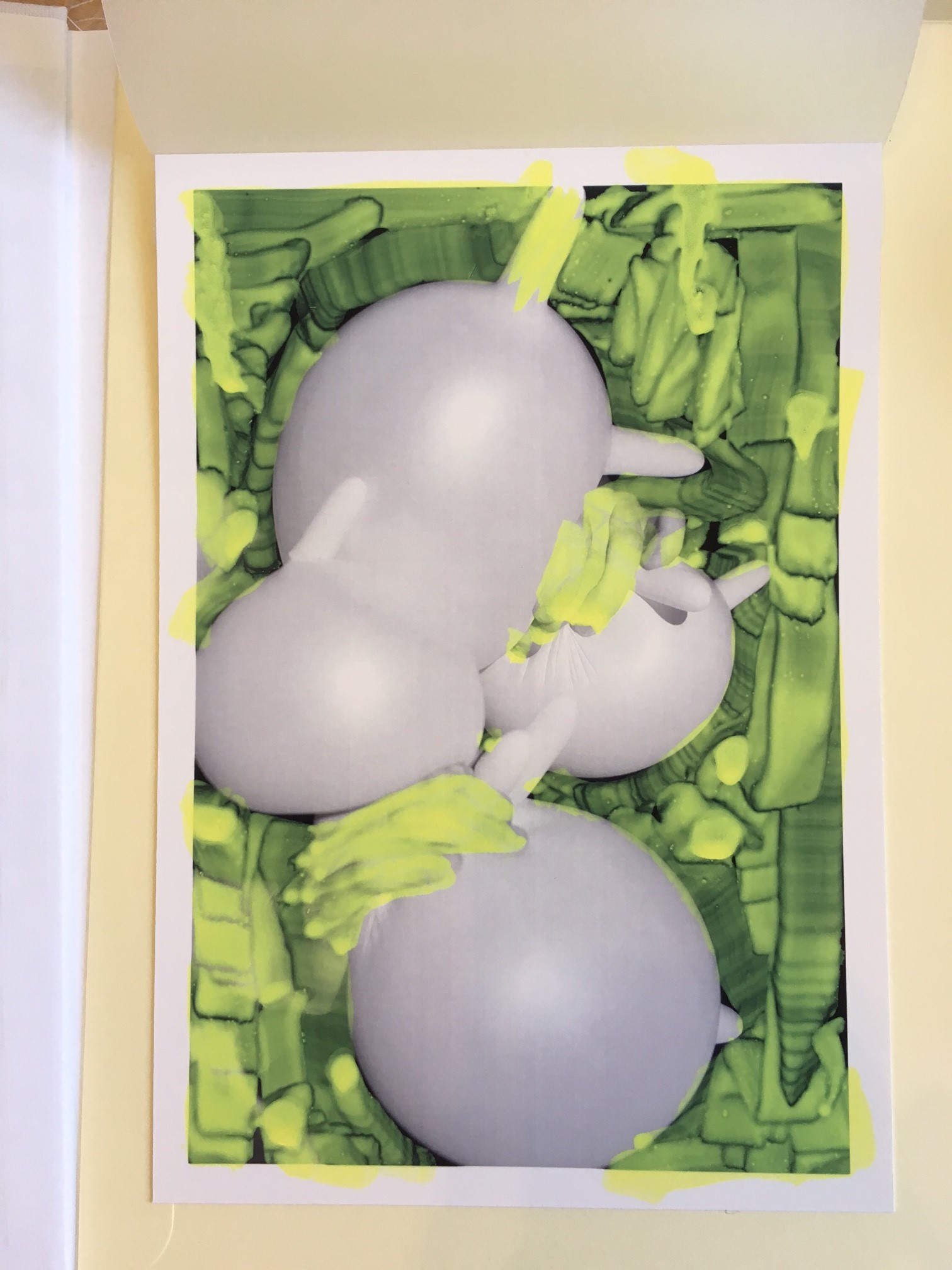 ABOUT THE PHOTOGRAPHER
Viviane Sassen was born in 1972 in Amsterdam and she currently lives there. She studied fashion design, followed by photography at the Utrecht School of the Arts (HKU) and Ateliers Arnhem.
Her work is part of the Foam Collection and was on display in the museum during the exhibition Loading… Works from the Foam Collection in 2018. 
In 2008 Sassen had a solo show at Foam, titled Flamboya.

A retrospective of 17 years of her fashion work, In and Out of Fashion, opened at Huis Marseille Museum for Photography, Amsterdam, in 2012, and travelled to the Rencontres d'Arles festival, the Scottish National Portrait Gallery, Savannah College of Art and Design, Fotografie Forum Frankfurt and Fotomuseum Winterthur.
Solo exhibitions have taken place at Fotografiska (2017); Foto Kunst Stadform, Austria (2017); the Deichtorhallen in Hamburg (2017); the Museum of Contemporary Photography, Chicago (2017); Hordaland Kunstsenter, Bergen (2016); Atelier Néerlandais, Paris (2015); The Photographers' Gallery, London (2015); ICA, London (2015); and Nederlands Fotomuseum, Rotterdam (2014). Sassen was included on the main exhibition of the 55th Venice Biennale, The Encyclopedic Palace, in 2013. She has exhibited in notable group shows at Pulitzer Arts Foundation (2017); Rijksmuseum, Amsterdam (2017); Museum für Neue Kunst Freiburg, Germany (2016); Museum de Fundatie, Zwolle (2016); New Photography at the Museum of Modern Art, New York (2011); No Fashion, Please! Photography between gender and lifestyle at the Vienna Kunsthalle (2011); Figure and Ground: Dynamic Landscape at the Museum of Contemporary Canadian Art in Toronto as part of the Contact Photography Festival (2011); and Six Yards: Guaranteed Dutch Design at the Museum for Moderne Kunst Arnhem (2012).

Sassen was awarded the Dutch art prize, the Prix de Rome, in 2007, and in 2011 won the International Center of Photography in New York's Infinity Award for Applied/Fashion/Advertising Photography. In 2015 she was awarded the David Octavius Hill Medal from the German Photography Academy, and was nominated for the Deutsche Börse Photography Prize for her exhibition Umbra. She has also received numerous awards for her publications.

ABOUT BUYING THIS WORK
The book will be carefully wrapped and send as an insured package. You will receive an e-mail with a Track & Trace code when the package is on its way. 
For more information or questions about buying this work, please contact the Foam Editions team.
T. +31 (020) 5516500 
E. [email protected]