Test Subscription Foam - 1 year
Foam Magazine is een internationaal gerenommeerd fotografiemagazine dat drie keer per jaar wordt gepubliceerd rondom een specifiek thema. Het magazine fungeert als platform voor allerlei soorten fotografie: van historisch tot contemporain en van documentaire- tot modefotografie. Zowel wereldberoemde kunstenaars als opkomend talent zijn in Foam Magazine vertegenwoordigd.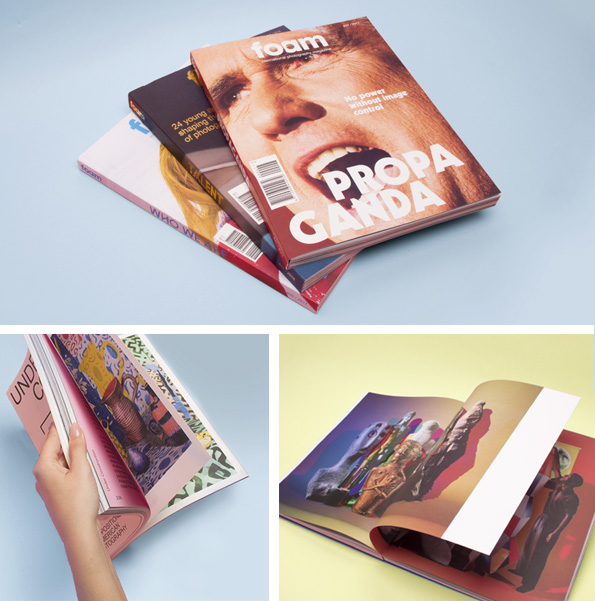 Een één jarig abonnement bestaat uit het actuele nummer, Foam Magazine #47: Propaganda, en de volgende twee (48 en 49).

Elk issue bevat meerdere portfolio's die weloverwogen op verscheidene soorten papier zijn afgedrukt. Interviews en opiniestukken met experts in het veld worden afgewisseld door verrassende en onderscheidende content. Foam Magazine heeft verschillende prijzen ontvangen voor zowel het grafisch ontwerp als de kwaliteit van de inhoud. 

Toe aan nog meer Foam Magazine?
> Bestel een tweejarig abonnement (6 issues) 



Foam Magazine is an international photography magazine, published three times a year by Foam Fotografiemuseum Amsterdam and Creative Agency Vandejong and is distributed by Frame Publishers.
The annual Foam Magazine Talent Issue and the related Talent Program are supported by the Niemeijer Fund.
Foam Magazine is sponsored by Igepa Netherlands BV, supplier of excellent paper.
Automatic subscriber renewal programme: By signing up for this subscription, you authorize Foam Magazine to charge your credit/debit card or send you an invoice when it is time to renew the subscription. You will receive a reminder before any invoice is generated or your credit/debit card is charged, and you may opt out of the automatic renewal at any time by contacting customer service at online@foam.org.